"These are handy tools to create and trigger conversations about what you can do, not what you can't do...." Cultural Consultant
Knowing how and why you will use the animations is important. How you use the animations will depend on:
your knowledge of Aboriginal people, culture and history

your understanding of what social and emotional wellbeing means to the Aboriginal families and communities that you work with

the relationship you or your service has with Aboriginal families and communities in your area 

how you or your service currently supports the social and emotional wellbeing of Aboriginal children
Some users will have strong, existing relationships with Aboriginal families and communities, such as Aboriginal community members and workers. They might screen the animations for Aboriginal families and community groups to trigger discussion about some of the key messages contained within the animations. 
Some other users may have limited experience in working with Aboriginal children and families and might use the animations as professional learning tools to learn more about the important elements of social and emotional wellbeing for Aboriginal children.
Other users may use the animations to explore ways in which they can strengthen their existing support of the social and emotional wellbeing of the Aboriginal children they work with.
Be safe. Seek guidance.
It is important to err on the side of caution when using these animations. While you may have knowledge about, and experience of, working with Aboriginal people you may unknowingly upset family and community members through inappropriate use of the films. It is advised that you seek guidance from an Aboriginal person in your area, for example an Aboriginal community worker, health worker or liaison officer, as you involve these films in your practice or seek guidance from them on how to repair relationships if necessary.
This process may lead you to deepen your learning about the Aboriginal community and protocols in your area. It is also an opportunity for collaboration and partnership which will, in turn, strengthen relationships and develop deeper understanding between Aboriginal and non-Aboriginal people. It is important that you are clear about your intention before using the films so you can use them in a culturally safe and appropriate way - the best possible way!
Guidance video: Connecting to heal
Click below to view the guidance video Connecting to heal, which guides uses through which resources are appropriate for their circumstances.
Keyboard shortcuts
Full screen - f key.
Play/pause - spacebar key.
Volume - up/down arrow keys.
Skip - left/right arrow keys.
Closed captions - c key.
|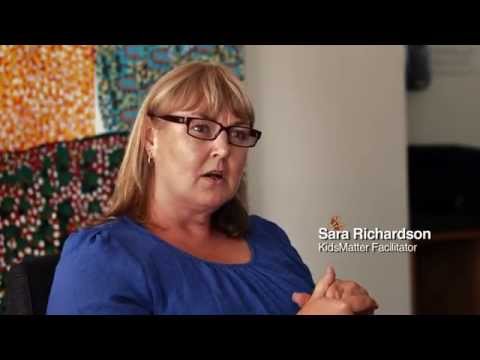 What's your situation?
The following interactive tool is designed to provide guidance resources suitable to the type of service or school you work in, and the strength of relationships your school or service has with Aboriginal communities in your area.  Simply tick the options that most suit your situation, and you will be provided with a series of guidance resources that you might find helpful.
See also
Aboriginal animations: Safety statement
Aboriginal animations: About the animations and themes
Aboriginal animations: Further resources
We are...

With Aboriginal families and communities, we have...

With Aboriginal families and communities, we have...

With Aboriginal families and communities, we have...

Guidance resources:

You may find the following guides helpful:

Guidance resources:

You may find the following guides helpful:

Guidance resources:

You may find the following guides helpful:

Guidance resources:

You may find the following guides helpful:

Guidance resources:

You may find the following guides helpful:

Guidance resources:

You may find the following guides helpful:

Guidance resources:

You may find the following guides helpful:

 

Guidance resources:

You may find the following guides helpful:

Guidance resources:

You may find the following guides helpful: