Keyboard shortcuts
Full screen - f key.
Play/pause - spacebar key.
Volume - up/down arrow keys.
Skip - left/right arrow keys.
Closed captions - c key.
|
|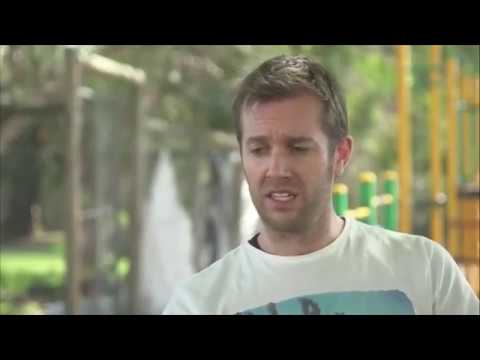 In partnership with parents and carers, school staff play an important role in supporting children's mental health and wellbeing. Because of the large amount of time that children spend at school, sometimes it is a child's teacher who notices when they are experiencing difficulties. Likewise, coming to the school and talking to their child's teacher is often the first thing that parents and carers do when they have concerns about their child.
While assessing and providing treatment is not the responsibility of school staff, all school staff need to be aware of their legal obligations and duty of care to act if they have concerns about a child in their care.
There is a lot that school staff can do to help when they have concerns about a child. However, it can be confusing to know how to act or what role to take. Decision making procedures in schools are valuable because they can serve as a guide to staff when they are concerned about one of their students. 
What are in-school decision making procedures?
In-school decision making procedures are plans that schools develop and use to guide the response to particular situations or events. Generally, each plan is broken down into a series of steps and identifies the people and resources involved in each of those steps. A school's procedures and policies will be most effective when they are tailored to meet the needs of the school community and take into account the resources and networks available. 
Effective procedures are essential to guide schools to support children who may be experiencing mental health difficulties. Having coordinated, consistent policies and procedures to follow when someone identifies concerns about a child benefits the whole school community – and especially the child, for example, concerns about students can be identified and support provided sooner. Parents and carers can be involved in the process earlier and be confident that they can talk to the staff at their child's school if they have concerns about their child. Further, when a school has policies and procedures in place, staff feel supported and know what to do when there are concerns about a child. When specialised services are required, they are part of a pathway of support for the child and their family.
Mapping out procedures 
It is essential for schools to map out – or write down – procedures to support children when there are concerns. Mapping out procedures means that: 
procedures use a whole-school approach, are consistent across the school, are embedded within school policies and everyone knows about them
staff receive regular training and professional development so they know what to do and who to approach for support within the school if they have concerns about a child or a parent or carer comes to them with a concern
schools regularly document and update the resources they have access to (including staff and networks) and identify any gaps
staff, students, families and specialist services have been consulted in the development and review of school policies and procedures to ensure they meet the needs of the school community.
Our school's procedures 
When thinking about the below questions, you might like to refer back to the 'Our school's procedures' activity you did during Component 4 professional learning (Component 4 Participant Workbook, p.28). During this activity you answered a series of questions about aspects of decision making procedures that are often overlooked. 
Reflective practice questions for KidsMatter Primary schools that have already developed procedures:
Is everyone aware of the procedures and policies? Do staff know what to do if someone has a concern about a student? How do new staff find out about the procedures?
Is regular training and professional development provided to staff? 
Are referral procedures and school support services listed on the school website, staff intranet and in student diaries and promoted across the school community on a regular basis? 
Are the current policies and procedures working effectively? Why or why not?
Is there anything you would like to change about the procedures? If so, how would you go about making those changes?
How often are your school's policies and procedures reviewed? How are the school community members (staff, students and families) involved in the review?
Suggestions for KidsMatter Primary schools that are looking to develop procedures
Your school's procedures will be most effective when they are tailored to your school community and take into account the resources to which you have access, including people and services. Student support services staff in your school and health and community professionals, including social workers, psychologists, disability support staff and other allied health professionals, can support the development of school policies and procedures for students experiencing mental health and wellbeing difficulties. Ensure you have addressed legal obligations relating to duty of care, mandatory reporting, critical incident management and bullying and harassment. 
You can use the questions below to help your school develop policies and procedures. If you like, you can use the questions below to document the policies and procedures to share with the school community.
What to consider when developing your school's procedures
Who will be involved in developing the procedures?
Are the procedures aligned with your school policies, legal obligations and current best practice guidelines?
Who are the people at your school that should be involved in the development of procedures? Remember that you must keep your principal or their nominee informed.
Who are the key agencies or services outside the school that need to be included?
At what point should parents and carers be involved and who should approach them? (eg the student's teacher, leadership staff, or the wellbeing officer) 
Who are the people, services and organisations in your community that might be able to help when there are concerns about a student? Have you sought professional advice about when to contact them?
How will concerns about students be documented and stored securely?
How often will the procedures be reviewed? What will the review process involve? Have you included student voice, staff and family involvement?