On 17 March, 2015, KidsMatter held the third webinar in this series, called "We Do Better Together: Supporting the Mental Health and Wellbeing of Children aged 0-5 and their Families".
Our  esteemed panel [275KB] explored how to work together to support the needs of Georgina (4 years) and Lucas (14 months) whose parents, Rebecca and Finn, have recently separated.
Rebecca and Finn are struggling to find a routine that works well for everyone, and which continues to offer a supportive, nurturing environment for their children. They have advised their children's early childhood educators of the separation and have requested to be kept informed of any changes to their children's behaviour or wellbeing.  Lucas has regressed in his development and is becoming fussier at home, while Georgina has become withdrawn, is having bad dreams and worries that her mum will leave her too. 
This webinar featured a facilitated interdisciplinary panel discussion of this fictional  case study [251KB], which explored the experience of children aged 0-5 years, who have been navigating a variety of mental health and wellbeing challenges.
Learning Objectives:
At the completion of this webinar, participants will:
Develop an increased awareness of the benefits of collaboration between mental health practitioners across early childhood, health and community settings
Identify strategic opportunities to achieve effective and timely collaboration to support children aged 0-5 years experiencing mental health difficulties and their families
Develop an increased awareness of the benefits and opportunities for involvement with initiatives such as KidsMatter when working with children aged 0-5 years.
You can watch the video below or download it to watch offline later. The audio is also available to download. All the resources from the webinar are available at the bottom of this page.
Keyboard shortcuts
Full screen - f key.
Play/pause - spacebar key.
Volume - up/down arrow keys.
Skip - left/right arrow keys.
Closed captions - c key.
|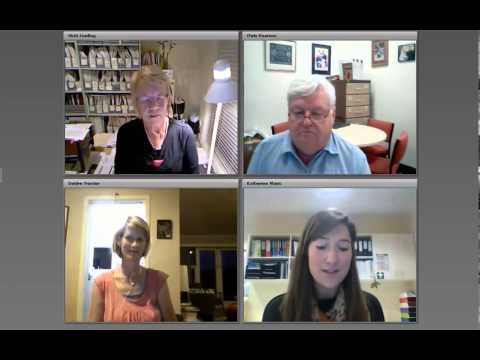 If you did not attend the webinar, but would like to claim Professional Development points, you can complete the  Self-Directed Learning Record [317KB].
Panel
Chris Pearson
Paediatrician
Chris Pearson has been in consultant paediatric practice since 1976.  He has had a longstanding interest in behaviour and development including learning disability, behavioural syndromes such as ADHD and autism and the mental health of children and their families.  He is the current Chair of the Chapter of Community Child Health, a member of the Advanced Training Committee in Community Child Health of the Royal Australasian College of Physicians and an executive member of the Neurodevelopmental and Behavioural Society of Australasia.
Deidre Tranter
Occupational Therapist
Deidre Tranter is a mental health occupational therapist and family therapist who particularly enjoys working with young children, their families and broader systems.
Deidre has worked in child and adolescent mental health services across Melbourne and Tasmania delivering individual, dyadic, parent and family interventions as well as group therapy.  She has an interest working with complex systems and providing secondary consultation to support community agencies best meet the needs of children and families.  Deidre has also worked in early intervention services for infants and young children with complex medical and developmental issues.
More recently Deidre has been the National Coordinator for KidsMatter Early Childhood at the Australian Psychological Society.  As part of this role, she worked with a national team to develop mental health resources and form partnerships with the health sector to support schools in improving children's mental health outcomes. 
Katherine Vlasic
Early Childhood Educator
Katherine Vlasic holds a Bachelor of Teaching (Birth to Five Years) through Charles Sturt University, and since graduating with a Diploma of Children's Services, Katherine has worked in a variety of roles in early childhood education for the past 10 years.
Most recently, over the past five years, Katherine has been Acting/Assistant Director at Creative Play Early Learning Centre in Bulleen, a suburb in North East Melbourne. Through her work at Creative Play Early Learning Centre, Katherine has developed an interest in children's mental health and wellbeing, which has guided her through her role on the KidsMatter leadership team.
Katherine also has a strong interest in Indigenous and multi-cultural programs to enrich children's learning experiences and she promotes the continual enhancement of cultural inclusion in curriculum development. 
Vicki Cowling (OAM)
Social Worker and Psychologist
Vicki Cowling, OAM, works as an independent practitioner in child and family mental health.  Vicki has worked with children and families in government and non-government settings, including public child and adolescent mental health services, in Victoria and New South Wales.  She has also held positions in the field of mental health promotion, and has conducted research concerning children of parents with mental illness and their families, leading to publication of books and articles. Vicki is an Accredited Mental Health Social Worker, and member of the National Mental Health Committee of the Australian Association of Social Workers; and a member of the Australian Psychological Society.
Resources
Deidre Tranter's Resources List [195KB] 
KidsMatter Additional Resources list [310KB] 
Observation and Reflection Chart [2MB] 
Mental Health Mapping Tool [562KB]