Keyboard shortcuts
Full screen - f key.
Play/pause - spacebar key.
Volume - up/down arrow keys.
Skip - left/right arrow keys.
Closed captions - c key.
|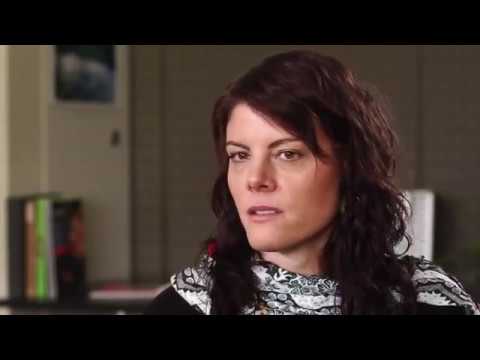 Why are relationships with families important?
Positive, collaborative relationships with children's families are the foundation of being interculturally-responsive. A child's family-members are the most important people in their life, and will have the greatest influence on emerging cultural identity.
When schools and families build positive working relationships, it shows children that their cultural background and language are accepted and valued. Being accepted and valued helps children feel they are an important part of the school community, which builds their self-esteem, helps develop a positive cultural identity, and supports their mental health and wellbeing.
Benefits to families
Families benefit when they have a positive relationship with their child's school.
Families are more likely to feel comfortable asking questions, offer their own ideas and skills, and feel involved in the school when staff are welcoming and value their input. Families also find it easier to come together and build relationships with other families and develop support networks in the school and local community.
Having support networks can help families to cope if they have moved away from their country of origin or moved a lot since arriving in Australia due to resettlement requirements (Lynch & Hanson, 2004). Schools can also be a place where families can come for information to support their child's education, mental health and wellbeing.
Benefits to schools
For schools, relationships help staff understand the needs of a family (eg best ways to communicate), and to address these needs through planning, policies, procedures and practices. Staff will find it easier to learn about families and provide them with school information if they have plans in place (Centre for Multicultural Youth Issues, 2006).
Family involvement allows school staff to better understand the needs of the students in their care and to use this information to support their student's learning, mental health and wellbeing. Key areas to consider when building relationships with families
Communication
Effective communication between families with diverse cultural backgrounds and school staff means that everyone has a shared understanding about supporting children. It also means that everyone has a voice and is heard. To strive for successful communication, you might like to:
become aware of each family member's verbal and written English skills
ensure a trained interpreter, bicultural worker, or community leader is present when meeting with the family
learn the meaning of nonverbal and indirect communication (eg body language) in different cultures - sometimes nonverbal communication can carry more meaning than verbal communication
maintain awareness and sensitivity to nonverbal communication during discussions with families
be aware of any discomfort or inadequacies (which may lead to a feeling of shame) that family members might experience due to lack of English
be aware of how shame can reduce communication with school staff
identify the best communication method and the most appropriate family member to communicate with
discuss with those who have cultural knowledge the most sensitive ways of learning about families and communicating school messages, requirements and expectations.
Learning about family needs and strengths
It takes sensitivity and time to relate to and learn about families with diverse cultural backgrounds. Sensitivities, such as past experiences, can make some people suspicious or cautious when it comes to talking with 'authority figures' or 'institutions'. However, assumptions cannot be based on past experiences alone. Experiences such as living in a refugee camp or exposure to war do not always lead to vulnerability; sometimes they can also build resilience. To get to know family needs and strengths, you could:
be aware of your own assumptions and how your knowledge and experiences may have led to these assumptions
provide private spaces where families feel safe to discuss their needs and are confident that information shared is confidential
use culturally-appropriate and sensitive communication strategies to learn about the backgrounds and experiences of each family
have strategies (eg community gardens/kitchens), that encourage family members to share their skills and knowledge in different ways.
Sharing perspectives and expectations
Another key part of building relationships with families and being interculturally-responsive is sharing different perspectives. Each family member, due to their cultural background and schooling experiences, may have very different expectations of their child's education and the role they play in it. It is also possible that schooling experiences have not been easy since arriving in Australia, due to communication difficulties or the prejudices that can occur. To share perspectives and expectations, you could:
learn about families' expectations of schooling
learn about families' previous experiences of education in and outside Australia
sensitively share the expectations of students and families who attend your school
develop skills to listen to and identify any conflicting ideas
develop skills to discuss differences in expectations with families
have an awareness of and knowledge of the supports available in the community when help is needed to understand families' perspectives and expectations.
More information on communicating and learning about families can be found in 'Working with people from culturally and linguistically diverse backgrounds' (2010), see references below.
How are you building positive relationships with families in your school community?
You might already be doing a lot of things to build relationships with families at your school. Or, you might be at the beginning. Either way, reflecting on your own experiences and your experiences with families can be helpful. You can use the questions below to get you started.
Questions to consider
Can you think of a time when you were introduced to a new group?
What did the members of the group do to help you feel welcome and respected?
How could you use this experience to ensure that families feel welcome at your school?
What do the relationships that you have with families with diverse cultural backgrounds currently look like?
What would you like those relationships to look like?
How would the families describe their relationship with the school?
How are families currently involved at school? For example, are they involved with the school on a regular basis or talk to school staff if there are concerns?
A feeling of belonging is a unique experience for every person. How would you know whether a family felt included at your school?
For more information about working with families, see the KidsMatter eLearning package Connecting with families: Conversations that make a difference 
References
Centre for Multicultural Youth Issues. (2006). Opening the school gate: A resource for teachers. Melbourne
Lynch, E.W. & Hanson, M.J. (Eds.). (2004). Developing Cross-Cultural Competence: A Guide for Working with Children and Their Families, Third Edition, Paul H. Brookes Publishing, Baltimore. * Working with people from culturally and linguistically diverse backgrounds. (2010)
See also:
Building community connections
Thinking about cultural diversity