Keyboard shortcuts
Full screen - f key.
Play/pause - spacebar key.
Volume - up/down arrow keys.
Skip - left/right arrow keys.
Closed captions - c key.
|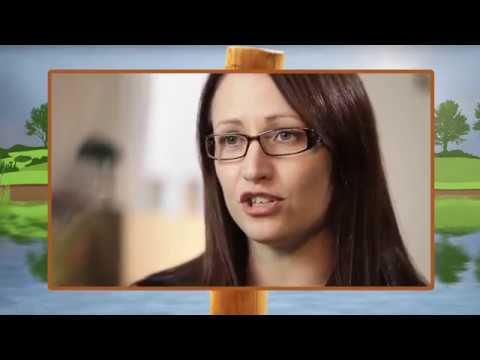 This information sheet focuses on non-suicidal self-harm. There are a number of individual, family and social risk factors that may make a child more likely to engage in self-harm. Some of these include low self-esteem, depression and anxiety, family neglect and abuse, exposure to trauma, persistent bullying or peer rejection, difficulty making friends and poor communication skills. Self-harm involves deliberately inflicting physical harm on your body. Different types of self-harming behaviour include cutting, burning, self-poisoning, hitting, hair pulling, scratching skin and head banging1. The term self-harm can be confronting for people to hear, often because there is an assumption that the person is trying to die by suicide. In the majority of cases, however, it is a coping mechanism for stress or a way to release feelings that may be overwhelming2. Other reasons for self-harming behaviour include self-punishment and using it as a way to escape or to gain a sense of control.
Self-harm in the early years and at primary school
Although rare, self-harm is a phenomenon that can exist in the early years, particularly when a child has a history of trauma or neglect. There is a belief that self-harm rarely occurs in younger children; however, self-harm has been witnessed in children as young as three years 3-6. A large Australian study showed that approximately 7.6 per cent of 10-year-olds to 12-year-olds report self-harm7. Similar to adolescents, primary aged children report thoughts of suicide (eg beliefs that life is not worth living); however, there is less evidence that they make attempts of suicide as witnessed in adolescents. Primary school is a key time to help prevent self-harm, as children are learning how to cope with their emotions. Helping children learn adaptive ways of coping with stress in the early years helps to promote good mental health for life. Working with mental health professionals to address underlying emotional issues can help to ensure children receive the support they need.
The cycle of self-harm
Once self-harm behaviour begins it can be difficult to stop as it can be addictive. When a person inflicts pain on themselves, the body responds by producing endorphins. This natural pain reliever gives a temporary relief or feeling of peace. This physical pain can be easier to stand than the emotional pain that led to the self-harm. However, engaging in self-harm can itself lead to more negative feelings such as shame and embarrassment which in turn causes more self-harm. 
What can early learning services and primary schools do to reduce the risk of self-harm?
Prevention
Schools and early learning services are well-placed to help promote protective factors that can reduce the risk children will engage in maladaptive coping strategies such as self-harm. Some suggestions are:
Support children's social and emotional development and teach effective emotional coping skills.
Build a positive community that encourages children to seek support when they are distressed.
Educate staff and educators to understand self-harm and what may underlie the behaviour.
Work with families and provide them with information about promoting children's social and emotional learning and understanding self-harm. 
Responding to self-harm 
Self-harm is often secretive. School staff or educators may be the first to notice self-harming behaviour through their natural observations of children. You may notice signs in a child, such as:
being withdrawn or depressed
not participating in activities that require short sleeves or bathers
high emotional reactivity
unexplained cuts, scratches and bruises
wearing clothing or jewellery to hide injuries.
It is not the responsibility of staff to cope with such incidents on their own. Developing clear and consistent policies around dealing with self-harm will benefit everyone in the school or early childhood community. This includes identifying external services and professionals who can offer support for the child, family and staff. This may include a suicide risk assessment. Any response will include the parents or carers.
Primary schools and Early Childhood services might like to use these strategies to respond to self-harm.
Respond calmly and with compassion to children who self-harm.
Provide first aid for wound care.
Appoint one or two staff members to take a lead in responding to all self-harm matters, including a member of the welfare team or school psychologist if available.
Work collaboratively with families and external mental health support services.
Provide support and self-care for staff who have responded to or witnessed self-harm. 
How does KidsMatter Primary help older children?
While KidsMatter Primary is not specifically designed to help schools prevent and address self-harming behaviour, the four components of KidsMatter Primary help schools to address many of the risk factors related to self-harm and build many of the protective factors that prevent and reduce self-harm. 
Component 1: Positive school community supports schools to focus on building a positive school culture that provides safety and security for children, promotes a sense of belonging and supports the development of positive relationships. An environment characterised by positive relationships where children feel they belong are key protective factors for self-harm. 
Component 2: Social and emotional learning for students helps schools to think about how to embed the teaching of social and emotional skills in the school curriculum, with opportunities for children to practise these skills across a range of contexts. As part of the structured social and emotional learning taught at school, students learn skills to cope with strong emotions. By learning effective problem solving skills, students can feel better equipped to deal with challenges that may arise. This could involve strategies such as talking through problems and asking for help. 
Component 3: Working with parents and carers encourages schools to build strong relationships with the families in their community and create opportunities for families to get involved. Good relationships between families and schools create more opportunities for families to be involved at the school. Families and school staff can work together to develop children's social and emotional learning and strategies for coping with strong emotions.
Component 4: Helping children with mental health difficulties supports school staff to recognise signs that a child might be experiencing social or emotional difficulties and take appropriate action. Learning about and understanding self-harm helps to build confidence in school staff. This means that support can be provided sooner to children affected by mental health issues who are at risk of self-harming. It also means that children who are already engaging in self-harming behaviour can be supported by school staff working with parents and connecting children with health professionals and community services.
What can you do at your school?
The following questions can be used to help you think about the ways your school community prevents and addresses self-harming behaviour in children.
What is your school community's current understanding of self-harm and why it occurs?
What are the challenges associated with talking about self-harm with children, families and staff members at your school?
What process does your school have in place to help children to cope with their emotions and deal with stress?
Would school staff be confident to identify self-harming behaviour?
Does your school have policies and processes in place to respond to incidents of self-harming behaviour?
If so, is everyone in the school community aware of the school policy and procedures that address self-harm? Do staff, students and families know what to do if someone has disclosed that they are self-harming?
How do you support the mental health of all children at the school? This includes children who self-harm, children who witness others self-harming and staff who respond to incidents of self-harm.
Is there anything you would like to change about the way your school helps to prevent and address self-harm? If so, how would you go about making those changes? 
For more information
Please note, although the following resources are primarily designed for adolescents, they are relevant to a primary school staff audience. 
References
1. Hawton, K., Bergen, H., Waters, K., Ness, J., Cooper, J., Steeg, S., & Kapur, N. (2012). Epidemiology and nature of selfharm in children and adolescents: Findings from the multicentre study of self-harm in England. European Child & Adolescent Psychiatry, 21(7), 369-377.
2. Hawton, K., Rodham, K., Evans, E., & Weatherall, R. (2002). Deliberate self harm in adolescents: Self report survey in schools in England. BMJ, 325(7374), 1207-1211.
3. Palmer, B., & Martin, G. (2014). An investigation into the factors associated with self-harm in a sample of seven to 14 year old inpatients. Manuscript Submitted to Child Abuse and Neglect.
4. Nock, M. J., & Prinstein, M. J. (2004). A functional appraoch to the assessment of non-suicidal self-injury. Journal of Consulting and Clinical Psychology, 72(5), 885-890.
5. Barrocas, A. L., Hankin, B. L., Young, J. F., & Abela, J. R. Z. (2012). Rates of nonsuicidal self-injury in youth: Age, sex, and behavioral methods in a community sample. Pediatrics, 130(1), 39-45.
6. Australian Human Rights Commission (2014). Children's Rights Report. Retrieved from https://www.humanrights.gov.au/sites/default/files/document/publication/...  
7. Swannell, S., & Martin, G. (2014). Self-injury and suicidality among Australian middle school students. Unpublished manuscript.
7. Rezaei Ghalechi, E., & Sadeghi Movahhed, F. (2013). 325 - On the relationship between coping strategies and mental health of students. European Psychiatry, 28, 1.
8. Simm, R., Roen, K., & Daiches, A. (2010). Primary school children and self harm: The emotional impact upon education professionals, and their understandings of why children self harm and how this is managed. Oxford Review of Education, 36(6), 677-692.
9. Swannell, S., & Martin, G. (2013). Seeking Solutions for Self-Injury in Schools. Paper presented at the Professional Learning Day Catholic Education School Services South, Catholic Education Brisbane South.  
See also:
Getting help for mental health difficulties
Children's emotional development