Keyboard shortcuts
Full screen - f key.
Play/pause - spacebar key.
Volume - up/down arrow keys.
Skip - left/right arrow keys.
Closed captions - c key.
|
|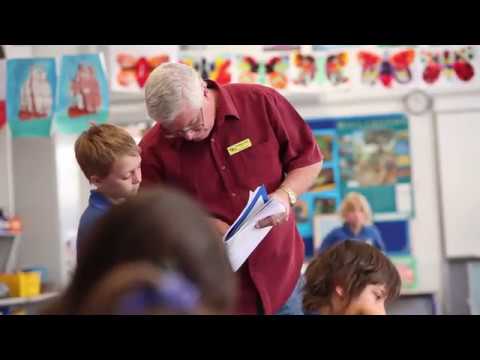 What is resilience?
Resilience refers to a child's ability to overcome or bounce back from anything that they find challenging, including events that seem relatively minor to others. As such, resilience shares a close relationship with mental health because being able to bounce back from challenges or adversity is a significant protective factor that supports children's mental health.
How do children develop resilience?
Research shows that a number of factors impact on a child's ability to build resilience. To some extent, resilience appears to have a genetic component; that is, it lies within a child's individual make-up and personal strengths. Being able to draw on support from their environment also influences a child's ability to build resilience. In particular, enjoying a positive relationship with their family, diverse friendship groups and a sense of belonging in the school community are essential for a child's resilience. These are protective factors that buffer children against risk factors they may be exposed to such as family disharmony, bullying at school or socioeconomic disadvantage.  
Research also suggests there are three major categories of protective factors that support children to build resilience that schools can influence: 
caring and supportive relationships 
high but achievable expectations of students 
opportunities for them to participate in the school community. 
Caring and supportive relationships that school staff form with students can buffer the effect of any negative experiences. Having high but achievable expectations of students, combined with providing the support they need to meet these expectations, means that students come to view themselves as competent and capable, which supports the development of resilience. 
Finally, the sense of belonging, positive relationships and positive self-esteem that come about when children are active contributors in their school community helps them to build resilience.
School staff can play an important role in helping children build resilience
Research suggests having a positive relationship with another adult outside of the family helps children to build resilience. This kind of relationship means that children have someone else to support them when times get tough, which helps them to bounce back after challenging experiences. Teachers are ideally placed to take on this role because of the large amount of time children spend at school and the relationships teachers develop with children throughout the year.
What messages might we accidentally send children by telling them to be resilient?
Resilience is an attractive idea for any professional working with children. Some children face so much hardship that caring adults in their lives are unable to protect them from or control. The great hope is that by helping children develop resilience we can ensure good mental health outcomes regardless of a child's background and experiences in life.
However, we need to balance our desire for resilience with cautiousness about the messages we may be sending to children in the process. 
Children have a fundamental need to express the range of emotions that arise through the process of growing up – and to have these emotions validated by the people around them (eg "It's okay to feel upset when something bad happens"). Telling children to be brave and resilient may inadvertently teach them that emotions such as sadness, anger and worry should be suppressed in order to meet the approval of adults. We know that the suppression of emotions is detrimental to positive mental health and wellbeing.
Children may also get the message that resilience is within their personal control, so when they aren't coping believe that they only have themselves to blame.  We know that children are most resilient when they receive support from caring adults.
How do KidsMatter Primary schools help students build resilience?
The KidsMatter Primary framework helps students to build resilience by bringing together and working with all of the key people in a child's life: their family, their peers, school staff and other members of the school community. 
The four components of KidsMatter Primary support the development of protective factors and developmental pathways that are strongly related to resilience. 
What are you doing at your school?
Your school may already be doing a number of things to support children to build resilience, or you might be starting to think about and plan for what you would like to do. Regardless of your school's progress, you could use the component map below to guide you through the process in two ways. 
First, you can audit what your school is already doing to support students to build resilience and identify any gaps. Second, you could plan new activities you would like to try to build children's resilience at school. There are no rules for how to go about this - you can plan for all four components at once or you can plan for one component at a time. 
To help get you started, below are some examples for each component.
Component 1: Positive school community
Enhancing students' sense of belonging and inclusion
Component 2: Social and emotional learning for students
Building social and emotional skills and personal strengths.
Component 3: Working with parents and carers
Supporting parents and carers to build their own resilience so that they can support their children.
Component 4: Helping children with mental health difficulties
Supporting children with mental health difficulties to build resilience.
There are also some reflective questions to help guide your thinking about how your school could support the development of children's resilience.
What does resilience look like in children? Could a child appear resilient to others but not feel resilient?
What does resilience mean for children who have experienced significant, ongoing adversity (eg abuse or neglect) as opposed to children who have experienced significant adversity less frequently (eg a natural disaster)?
How can schools help children to develop resilience but also teach them that having a bad day and asking for help is okay?
How can adults support child experiencing mental health difficulties to build resilience?
In what ways could the adults in children's lives also be supported to build resilience?
Other resources
KidsMatter Primary Managing life's ups and downsinformation sheet
References
1. Bernard, B. (1993). Fostering resilience in kids. Educational Leadership, 51(3), 44-48.
2. Luthar, S. S., Cicchetti, D., & Becker, B. (2000). The construct of resilience: A critical evaluation and guidelines for future work. Child Development, 71(3), 543-562. 
3. Bernard, B. (1991). Fostering resiliency in kids: Protective factors in the family, school and community. San Francisco: Western Regional Centre for Drug Free Schools and Communities, Far West Laboratory.